September 2019, we fly to South Korea for 3 weeks. Many of you have followed our trip on Instagram (thanks again!) and regularly send me messages asking me to come back on this incredible road trip… Unlike our trip to Japan, this time, I feel like sharing with you as much advice as possible that I hope will help you plan your trip to South Korea.
---
Why visiting South Korea?
After our incredible trip to Japan, we didn't really have any particular expectations for this first time in Korea. And yet, what a nice surprise! I chose this destination a bit by chance: I was dying to go back to Japan (I always want to) but I also wanted to discover another culture, another way of thinking. I chose Korea for its rich history, its breathtaking landscapes, its amazing (and so spicy…) cuisine, its audacity in terms of fashion and simply… why not? I had only heard of Seoul (not even Busan, shame), and as we searched, our excitement escalated.
If you are looking for a destination that combines nature and modernity, an Asian mentality, while being much less touristic than Japan, I can only recommend you to visit South Korea!
| What I liked | What I liked less |
| --- | --- |
| Less touristic than Japan: we came across very few tourists and, if we did, they were very respectful. | Personally, I don't like to eat spicy food and… it's very spicy in Korea. If you like it, so much the better! I also regretted that there was meat at almost every meal. |
| It's a real paradise for nature lovers and hikers: we've had such lovely walks. | A rather poor architecture in big cities where it's a bit like the dictatorship of the skyscrapers. |
| Rich culture and very interesting history (past and present) | The use of English is quite limited, it makes some contacts a bit complicated as soon as you get out of Seoul and Busan. |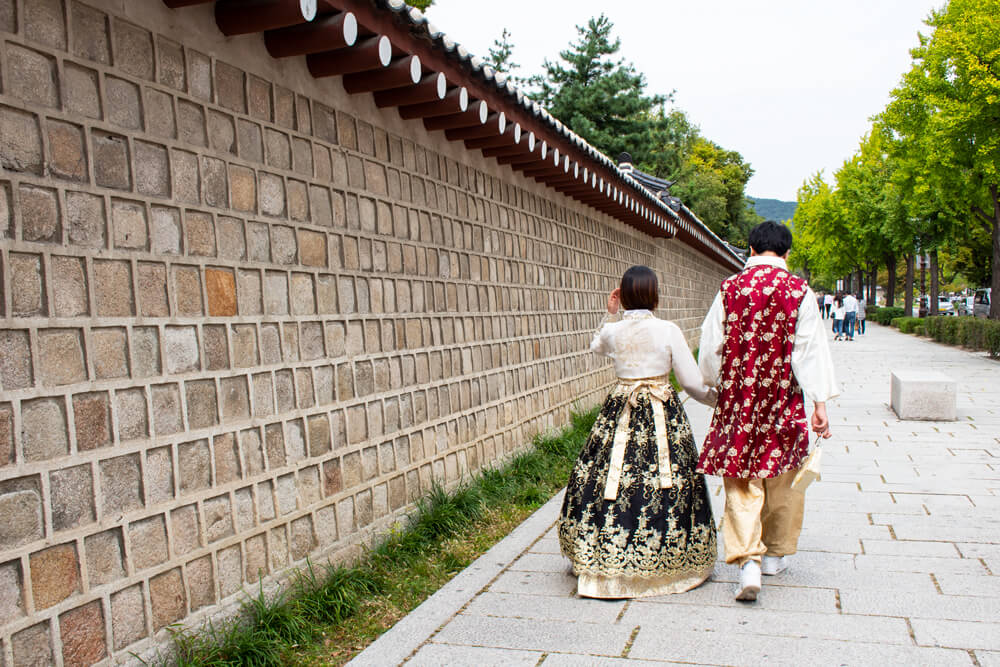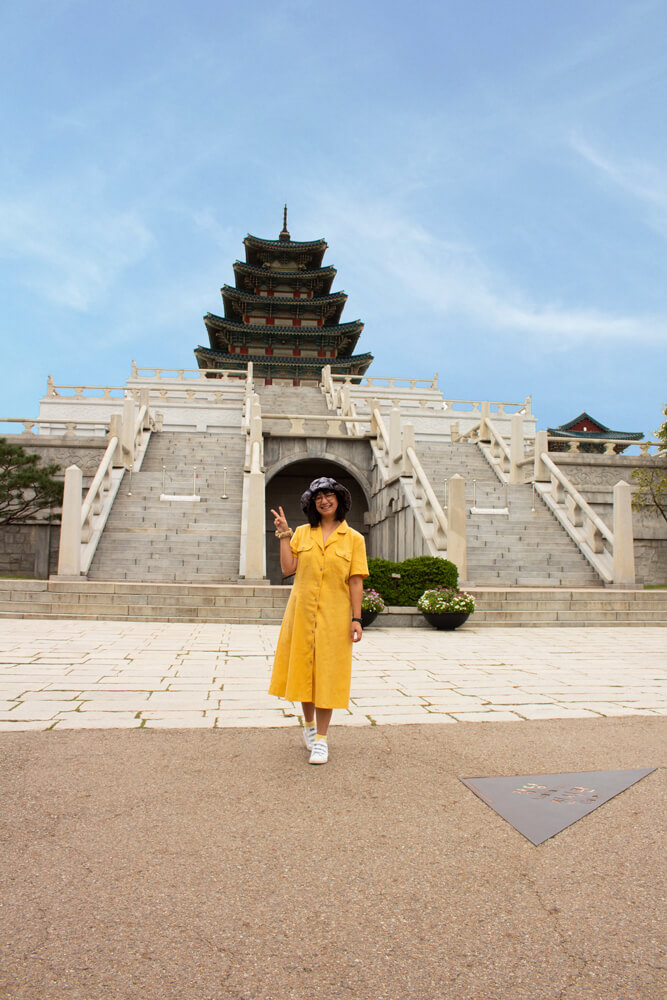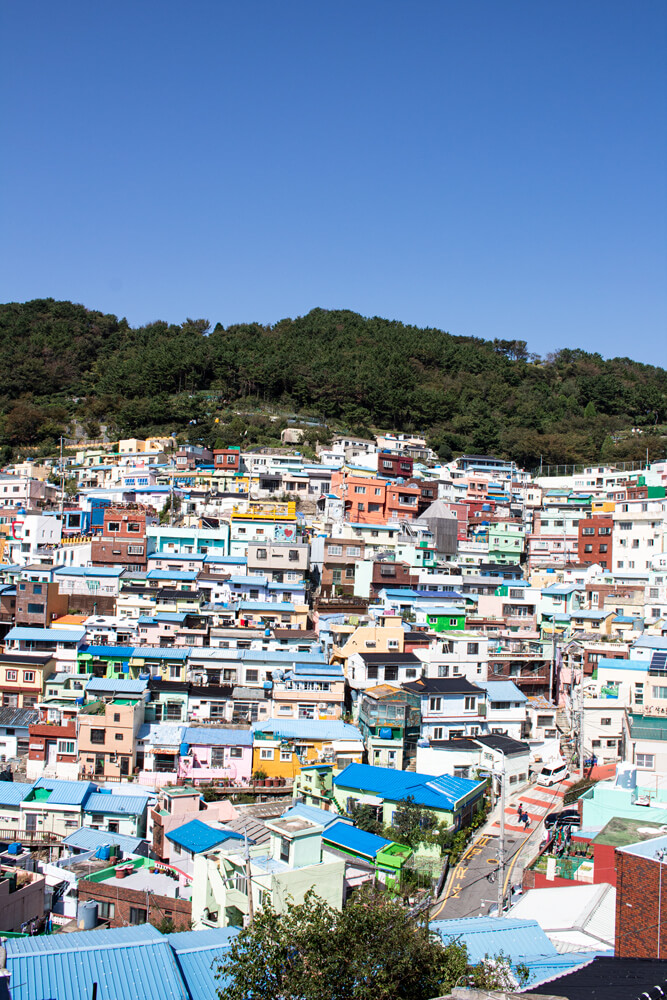 Where to go for 3 weeks in South Korea?
We left for 18 days, a little less than 3 weeks, from the end of September to mid-October. As for our trip to Japan, I had prepared a simple map of our trip on Google Sheets, with ideas of destinations, but this time, we left ourselves the freedom to modify our itinerary as we went along, according to the weather or our desires for example, and we booked our hotels on the spot.
Our itinerary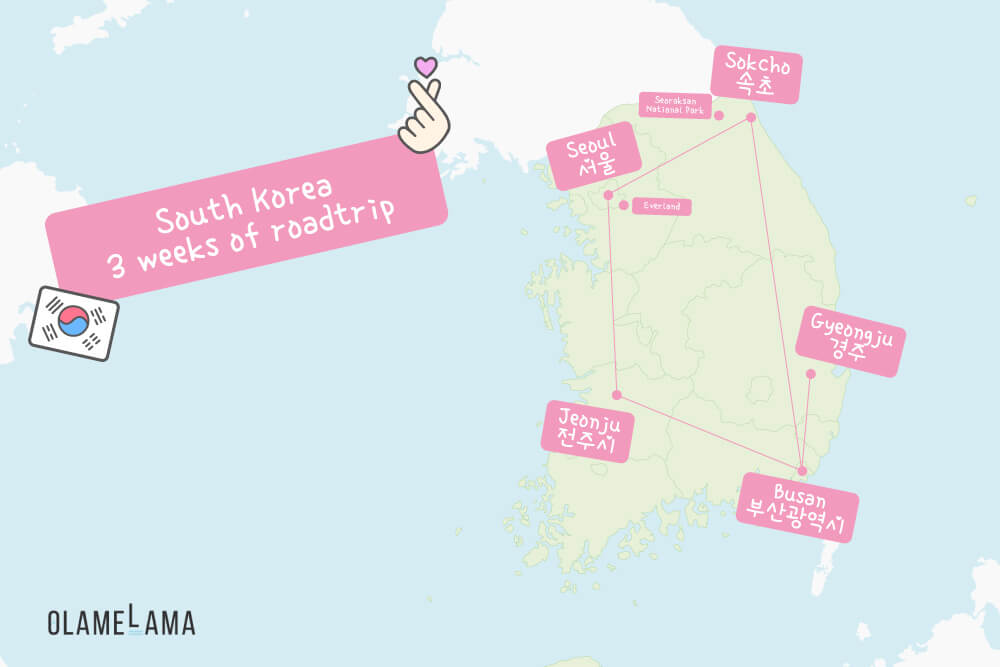 We started our stay with 5 days in Seoul so that we could acclimatize gently without being completely disoriented. After a bus ride, we spent 2 days in Sokcho, a small coastal town close to the Seoraksan National Park. After a day of hiking, we spent 5 days in Busan where we experienced our first typhoon and dedicated a day to discovering Gyeongju, the former capital city. A real open-air museum, it was a visit not to be missed! In order to continue our exploration of Korean culture, we wanted to enjoy a night in a typical accommodation, a hanok. Nothing better than Jeonju to live this unusual experience. Finally, we enjoyed our last days in Seoul where we took part in a Korean cooking class and spent a day at the Everland amusement park!
In the end, this program was fairly well balanced between megalopolises and quieter cities, mountain or sea and various activities (hikes, courses, amusement park…).
When to visit South Korea?
Korea has 4 well-differentiated seasons. The summer is hot and humid (July is the rainiest month), the winter is very cold (up to -15°C, no kidding). Therefore, I advise you to visit the country at the end of spring (May or June) or in autumn (September and October). We had absolutely superb weather (apart from 2 days of rain due to a typhoon) with temperatures around 20/25 degrees. Sometimes even a little too hot when we were hiking.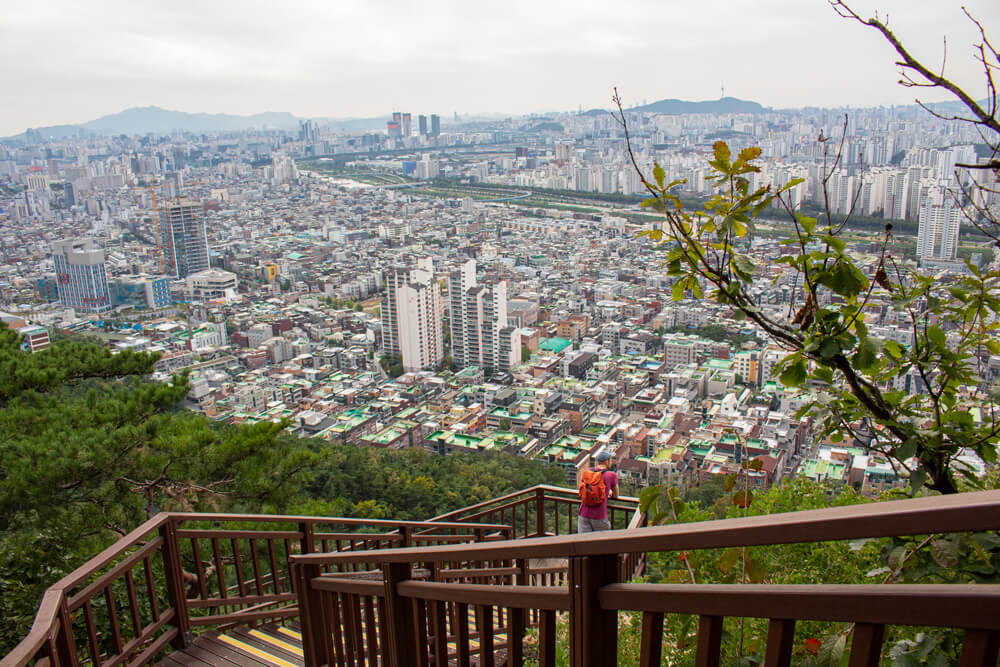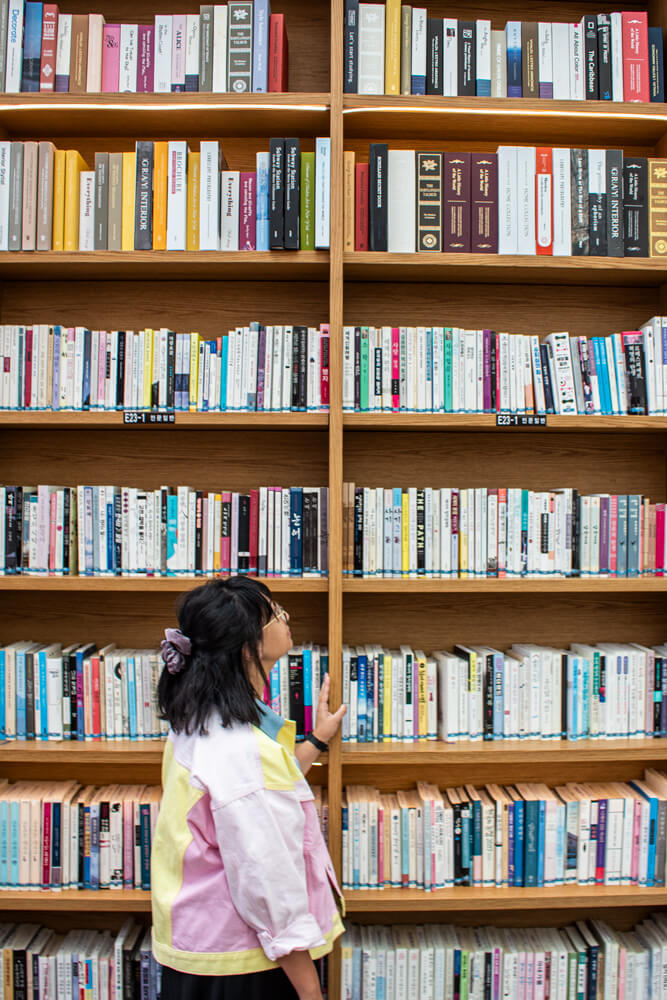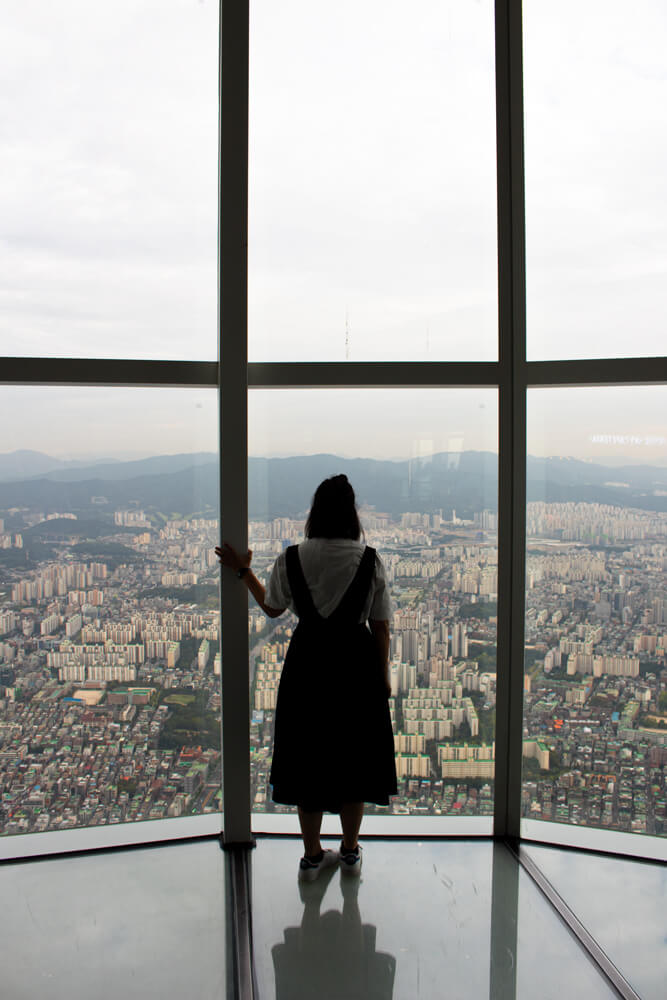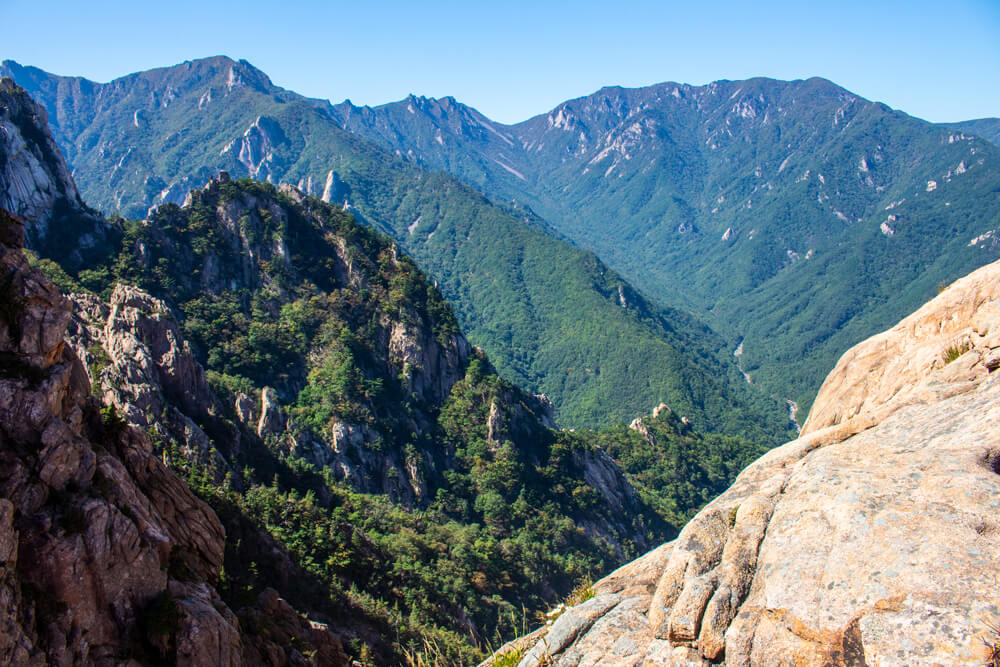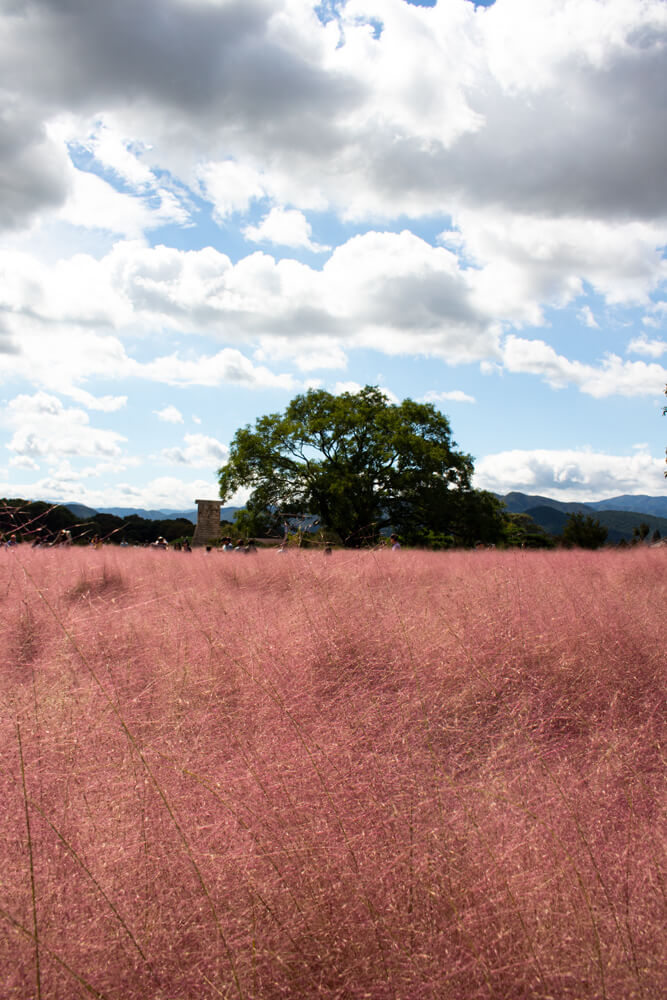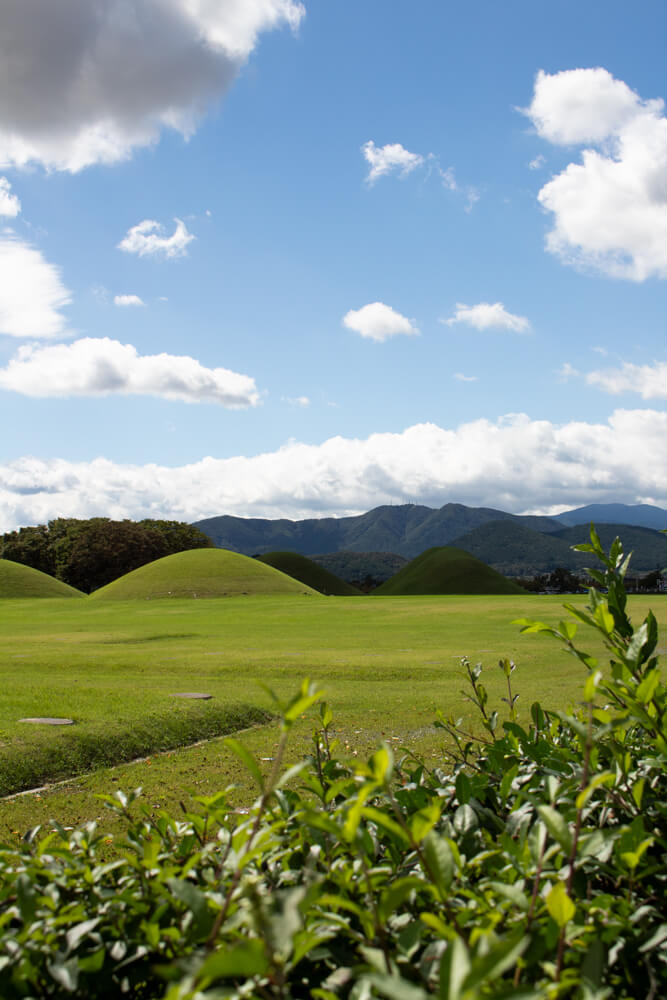 Our preparation for South Korea
We could have bought our plane tickets a little earlier (June 2019 for a trip in September 2019) but my darling was waiting for confirmation from his employer . The hazards of real life! We booked our tickets via Luftansa with a flight from Brussels to Munich followed by a flight from Munich to Seoul. And yes, Brussels and no Düsseldorf as we dropped our cat off at my parents' house for the occasion.
We had only booked our first hotel in Seoul and booked the rest as we went along, according to our wishes. We mainly stayed in hotels (the price being relatively low in Korea) using Booking, as well as Airbnb from time to time.
As for Japan, we booked a portable wifi (wifi egg) so that we were always connected and it was to be picked up/dropped off at the airport. Easy! To do this, we used the Klook site which I highly recommend (we also bought tickets for the amusement park or the tickets for an observation tower). You can use my Klook affiliate link and receive a €5 discount if you sign up. Link to portable wifi here.
In our case, we didn't need a visa beforehand and our passports were still valid. We also each have health and travel insurance covering Korea. Don't forget to check before you leave!
Please note that Google Maps does not work in South Korea. Indeed, the country refuses to let Google use its map data (because of the conflict with North Korea, well). However, don't panic, read the rest of this article.
You don't need an adapter for your electrical appliances, Korea uses the same plugs as we do in Europe, whether you are in France, Belgium or Germany. Convenient!
To use public transport, buy a rechargeable T-Money card when you arrive at the airport (you can find it in mini-markets, in metro stations or at the tourist office). You will then be able to load your card and all you need to do is validate your card when getting on and off any means of transport. In addition to being super cute, this card is valid in all major cities in South Korea and will make your life easier!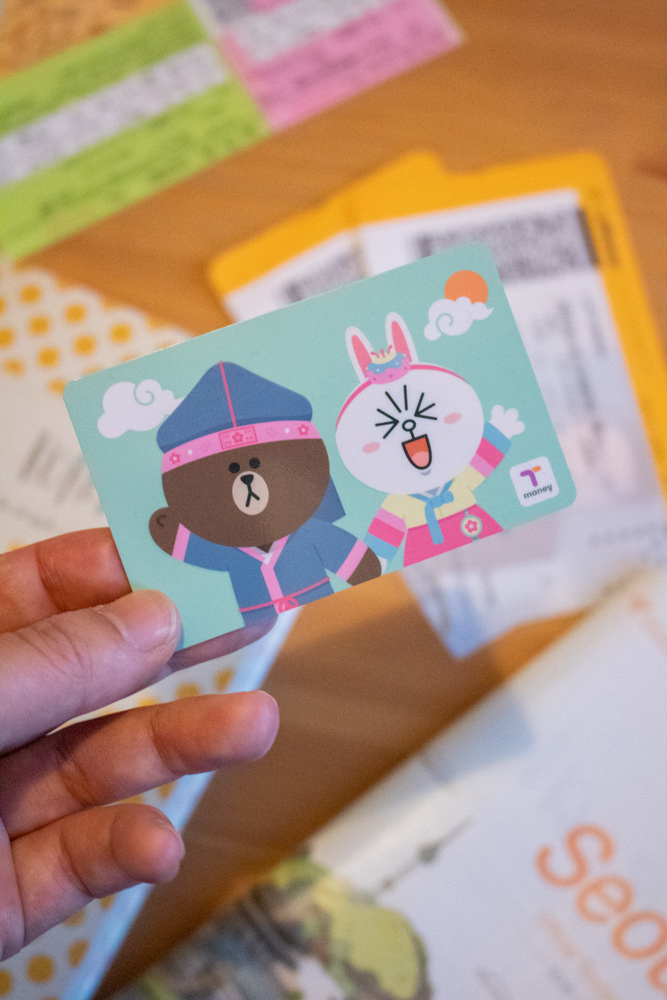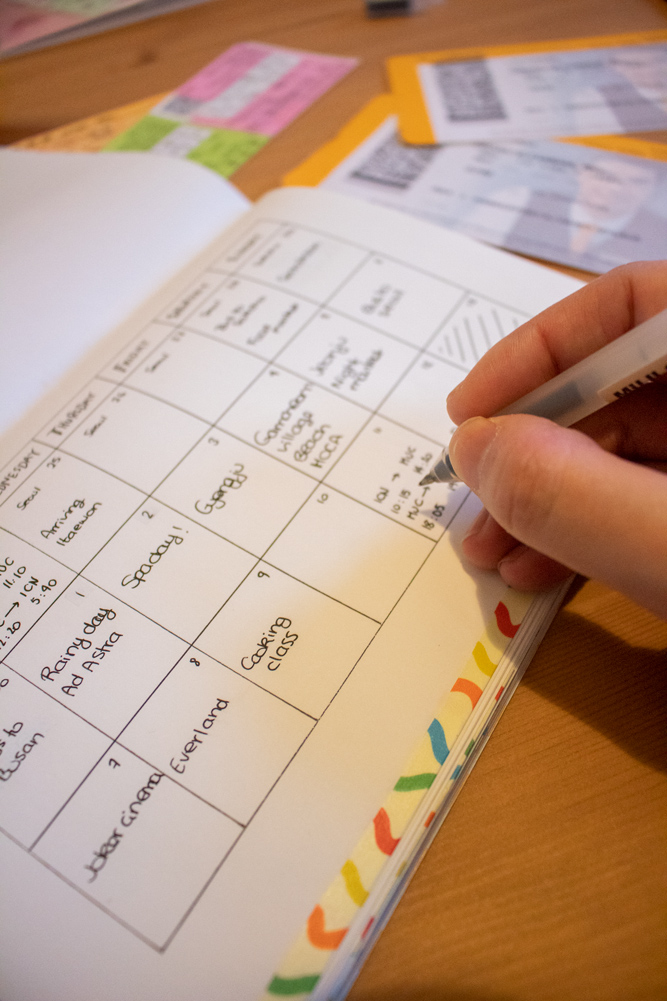 Essential applications for a stay in South Korea
No Google Maps? Use KakaoMaps. Available on Android and iOS, it's the Korean GoogleMaps par excellence. You will find all the public transport timetables as well as itineraries etc… If you want to search for restaurants for example, you will also be able to see photos and reviews. The app is available in English but all the comments are in Korean (if you open the page with the browser, you can translate the page into French with Google Translate). I also tested Naver but I found it much less easy to use so I had it uninstalled. (Google Play/App Store)
I then advise you to download Google Translate. This is a real must-have as you will be able to scan texts that will be translated instantly! We also used it to chat with people as English was not common in smaller towns or in some restaurants/shops. (Google Play/App Store)
The Korean tourist office, VisitKorea, is very well done and is full of ideas, itineraries and advice. In addition to contacting them via email on their website, I used the app to prepare the trip and what we wanted to do before leaving. (Google Play/App Store)
Useful links and numbers
Are you lost? Do you want to communicate with your taxi driver who only speaks Korean? Do you need help? No problem, the Korean Tourist Office provides you with a free telephone number where operators will be able to help you in English. The service is available 24 hours a day, 7 days a week. Dial 1330 when you are in Korea and select your language (for English type 2). You can also access the service from the VisitKorea app. This service is really reassuring, don't you think?
The Korea Tourist Office has a super-comprehensive site with route ideas and specialist articles. You can also create an account to be able to ask specific questions (which I did, they were very nice).
What is the budget for a trip to South Korea?
Including plane tickets, accommodation, transport, and activities (entrance fees for museums, parks, amusement parks, cinema, etc.), we have a budget of 2600 € for two people for 3 weeks. This does not include meals whose prices are correct enough for the quantity/quality if you exclude the luxury restaurants (or for example the Korean barbecue which is quite expensive). I think it's a really decent budget for such an exotic stay!
---
Did you like this article? That's good because I wrote a series of articles on Korea that you can find below!