As you may know -or not- I've lived and studied in Porto for a time. I absolutely love this city more than any in Portugal thus, I decided to share with you my ultimate to-do list. I have so many great memories from those years I've spent in Portugal and I would like to share then with you. So, this post is just the beginning of a series of posts about Portugal. What do you think? First, you need to know one thing about me: I'm a food lover so there is a long list of food places. 
(Sorry not sorry.)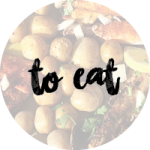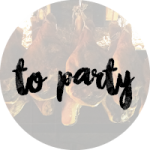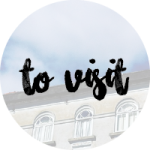 ---
To eat
Go to Matosinhos to eat fish. We went to "O Lusitano" multiples times and the fish is super fresh, it's cheap and I advise you to try the salmon! Also, if you are a big group, it's a nice deal. We were 10 and they proposed us a perfect assortment of different fish so we could try everything. I recommend a nice sparkling white wine with it (Vinho Verde is perfect)

Rua Heróis Franca 329,

 

Matosinhos

 

My favorite burger place ever is called "Munchie" in Porto center. It's just amazing and cheap. The night menu is at 5€ (classic burger + chips + drink) and the other burgers for maximum 7€.

Praça Filipa de Lencastre 183, Porto

There is an amazing place called "Mercado Bom Sucesso". It's an old market which was completely renovated and where you will find a heaven of food. It's a bit more expensive and classy than the restaurants in the city but you will find different types of food, always very gourmet.

Praça Bom Sucesso

,

Porto

 

Go to "Taxca" to eat a really good ham! There is always a lot of people so be patient and take the first table you can find. Just try the Bifanas there, they are really good too (a bit too spicy for me). If you want to try the ham, order a sande de presunto com queijo de Serra (it's a great cheese and ham combination)

Rua Da Picaria 26

,

Porto

 

My favorite bar in Porto, near the Fine Arts faculty is "Duas de Letra". The place is very cosy. They serve really nice cakes, sandwiches and they have a different menu for lunch each week. It's an alternative place where you can eat vegetarian and vegan, see art exhibitions and even live music.

Passeio de Sao Lazaro 47/48, Porto

"Tascö" serves crazy petiscos (Portuguese tapas). You will have to book a table because it was full all the time but, trust me, it's worth it. We had different assortment of cheese, ham, and it was just delicious… I recommend you to try the Alheira, a typical Portuguese sausage. The owner of the place is super friendly and he even took the time to have a chat with us.

Rua do Almada 151 A

,

Porto

 

If you like cakes, cupcakes, coffee, teas,… you should try "Moustache". It's a really nice to meet friends and chill, especially when it's sunny and you can sit outside.

Praça Carlos Alberto 102

,

Porto

 

Fries are a big deal for me. And in Porto, they are not that good, unfortunately. BUT, I found a super typical restaurant in Gaia (the other side of the bridge). It's called "Restaurante Sao Gonçalo". You will eat next to fishermen and Portuguese workers but the portions are big and the prices are fair. Avenida Diogo Leite 144, Gaia
For a chill coffee in the afternoon, try the "Traveller Caffé".

Rua Passos Manuel, 165

,

Porto

 

We spend a lot of time in "Eu & Tu" after becoming friends with the owner. It's a typical Portuguese restaurant with easy and tasty dishes. Cheap, good and lovely, I will definitely recommend it!

Praça Guilherme Gomes Fernandes, 63

,

Porto
To Party
On Sundays, almost everything is closed but go to "Rua", they have good tapas, live music, chill atmosphere and good wine!

Travessa de Cedofeita 24, Porto

Go to Ribeira at night. It's just wonderful. There is also a chicha and tea bar called "Sahara". I think on Tuesday there is an Erasmus party near the river with cheap drinks and cocktails! I advise you to avoid the tourist restaurants over there; they are expensive, full of tourists and not very traditional (in my opinion but you do what you want!)

Cais da Estiva 116, Porto

Next to Clerigos there is a LOOOT of bars in the streets called "Galerias de Paris". Go there Friday/Saturday, entrance is free for most of them. Just enter in one, if you don't like it, try the next one!
This one is my favorite of all times: Next to the Lello library, there is a hidden bar called "Era uma vez no Porto". We love this place, it's super cosy! You will find the entrance to a travel agency who propose daily trips. Next to it there is a small staircase, just take it. You will feel that you are going inside a private house and… Tada! Good music, cosy atmosphere and cheap cocktails 😉

Rua das Carmelitas 162

,

Porto

 

Pass by the "Embaixada da Lomografia",  they have great parties with special themes each day, cheap cocktails but also good little dishes during the day (like crêpes,…) for small prices! I totally recommend it! Rua do Almada 275, Porto, Portugal
In front of the Coliseu do Porto, there is a garage in an old vintage building. If you take the elevator and go on the last floor, there is a bar called "Maus Habitos". The music changes every day and you can have nice cakes 🙂

R. de Passos Manuel 178, 4th floor, Porto

Go to "Piolhio" which is a quarter near to Clerigos and the Praça da Universidade, at night, a lot of people are there to drink (especially students and Erasmus)
To visit
Go on top of  "Torres do Clerigos" on a sunny day, you can see all Porto. Just to let you know: Lot of stairs.

Rua Sao Filipe Nery

,

Porto

Go to the other side of the river to Vila Nova de Gaia and do a wine cellar tour with tasting. I worked in "Burmester", but others are cool too.
If you like music, you can visit "Casa da Musica". The visit is 5€ but the building is really beautiful, outside and inside! The guides are really funny and friendly.

Av da Boavista 604-610

,

Porto

 

Next to Clerigos you can also find one of the most beautiful libraries in the world which inspired Harry Potter's castle and it's called "Librairia Lello".

Rua das Carmelitas 144, Porto

If you want to visit a super cool museum of contemporary art, I recommend you "Casa de Serralves" and there is a very nice park around. It's really worth it and it's free when you are a student so don't forget you student card.

Rua D Joāo de Castro 210, Porto

Porto has a lot of little parks but the park of the "Palacio de Cristal" is really nice and has a romantic garden. There is also the "Parque da Cidade" which is bigger and just next to Matosinhos beaches. Porto is cool for picnics if you like this!

Palacio de Cristal: Rua D. Manuel II, Porto

Parque da Cidade: Avenida da Boavista, Porto

There is an amazing art spirit in Porto. I advise you to visit "O! Galeria", Miguel Bombarda street in general and "Galeria Dama Aflita" (which is the art gallery from my illustration teacher). Also, you can spot on the walls of the city the amazing tags of Hazul.

O! Galeria: Rua de Miguel Bombarda 61, Porto

Galeria Dama Aflita: Rua da Picaria 84, Porto
Map
Do you have other places to suggest? Did you already visit Porto? Please share them with me!
[button link="https://olamelama.com/porto-to-do-list" color="blue"]POST AVAILABLE IN FRENCH[/button]